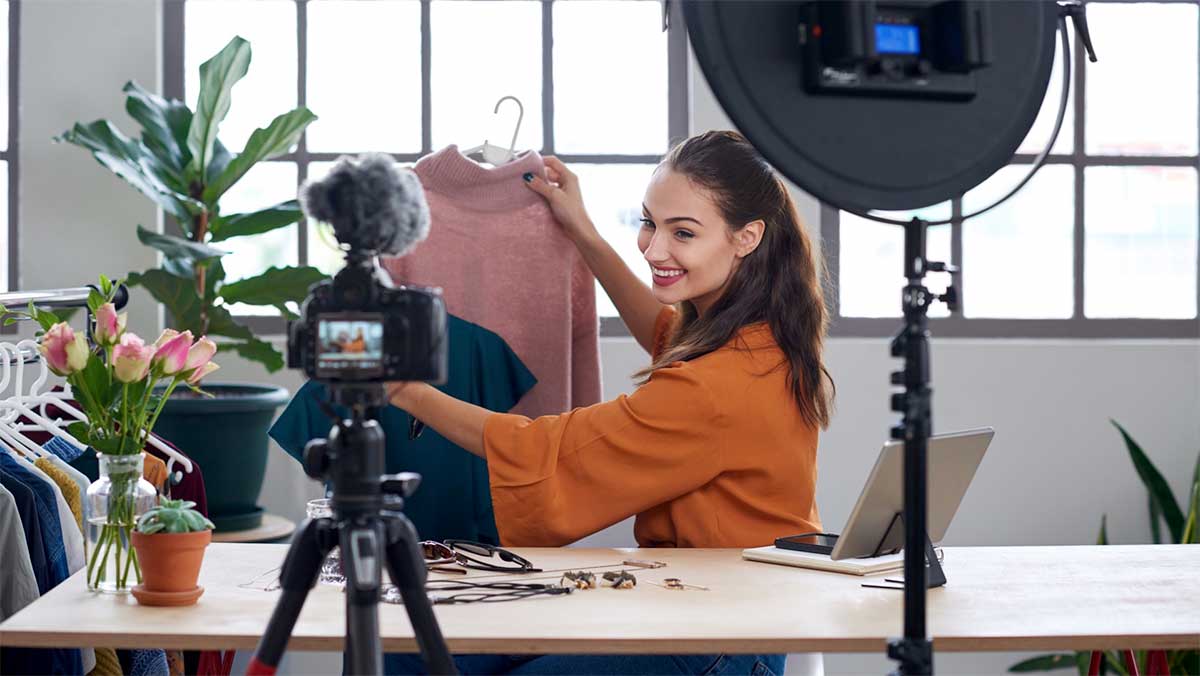 Live video streaming, what are the strategies to drive sales? From a one-time-only (OTO) shopping offering to recurring expert interviews, live video streaming is an excellent tool to stimulate sale conversion and audience engagement. Research data compiled by Vimeo suggests that 80% of brand audiences would rather watch a live video than read a blog and 82% would prefer live video content from a brand to any social media post. Here are 4 key points on how to create a successful live event for your brand.
The one-time-only (OTO) offer
The Recurring Live Show
Communication is key
The 3 Rs: Restore, Reuse, Redo
The one-time-only (OTO) offer
This formula has proven to be very efficient for live video content because the traction emerges from a powerful phenomenon often called "FOMO" or Fear of Missing Out. Since the benefits of the live event are short-lived and limited, the audience is drawn to attend. Whether it is by showcasing a special edition collection, offering privilege discounts or giving away samples, your brand can create a not-to-miss exclusive moment with its existing audience as well as acquire new fans. The appeal to this model is its ephemeral quality: to respect this, it is important that it only happens once. Livescale's live video commerce solution allows you to offer a complete live shopping experience to your customers, enabling a direct purchase feature, a quiz and game module as well as a chat interface allowing viewers to interact with the host/guest of your live event.
The Recurring Live Show
The recurrent, scheduled live event allows your brand to engage with a loyal audience. Whether it is a weekly or a monthly format, having a recurring appointment with your audience is a precious asset for your brand. It is the opportunity to showcase your expertise and special knowledge of the industry you operate in. Invite guests and experts to discuss trends, recent news or any other desired topic. Consistency of content and format is essential for the recurring live show. Much like a television network, your live event can become part of your brand identity and story.
Communication is key
A common error when using live streaming is lacking or insufficient communication efforts. The success of a live event is directly associated with the number and quality of its spectators. It is important to prepare a communication strategy and pre-event teasers and notifications. It is recommended to start this process at least one week prior to the live event. Here are a few ways to do so:
Send out a newsletter about the live event to your current subscribers
Share short video teasers about the upcoming live on your company's social media accounts – easily share teasers simultaneously on all SoMe accounts via the Livescale platform
If there are guests at your live event, share teasers on the guests' social media accounts as well
If any special promotion-discount during the live event, tease about it before-hand
The 3 Rs: Restore, Reuse, Redo
Once your live event is over, the content you created is still gold. Although the direct viewer benefits from the live event (discounts, deals, direct interaction, etc.) are over, you should take advantage of this previously-live content and add it to your YouTube channel, your social media accounts, use the content for blogs, you can even create a podcast with it. The sky is the limit. So don't forget to Restore: edit if necessary, Reuse: give a new life to the previously-live content and finally Redo the whole thing!