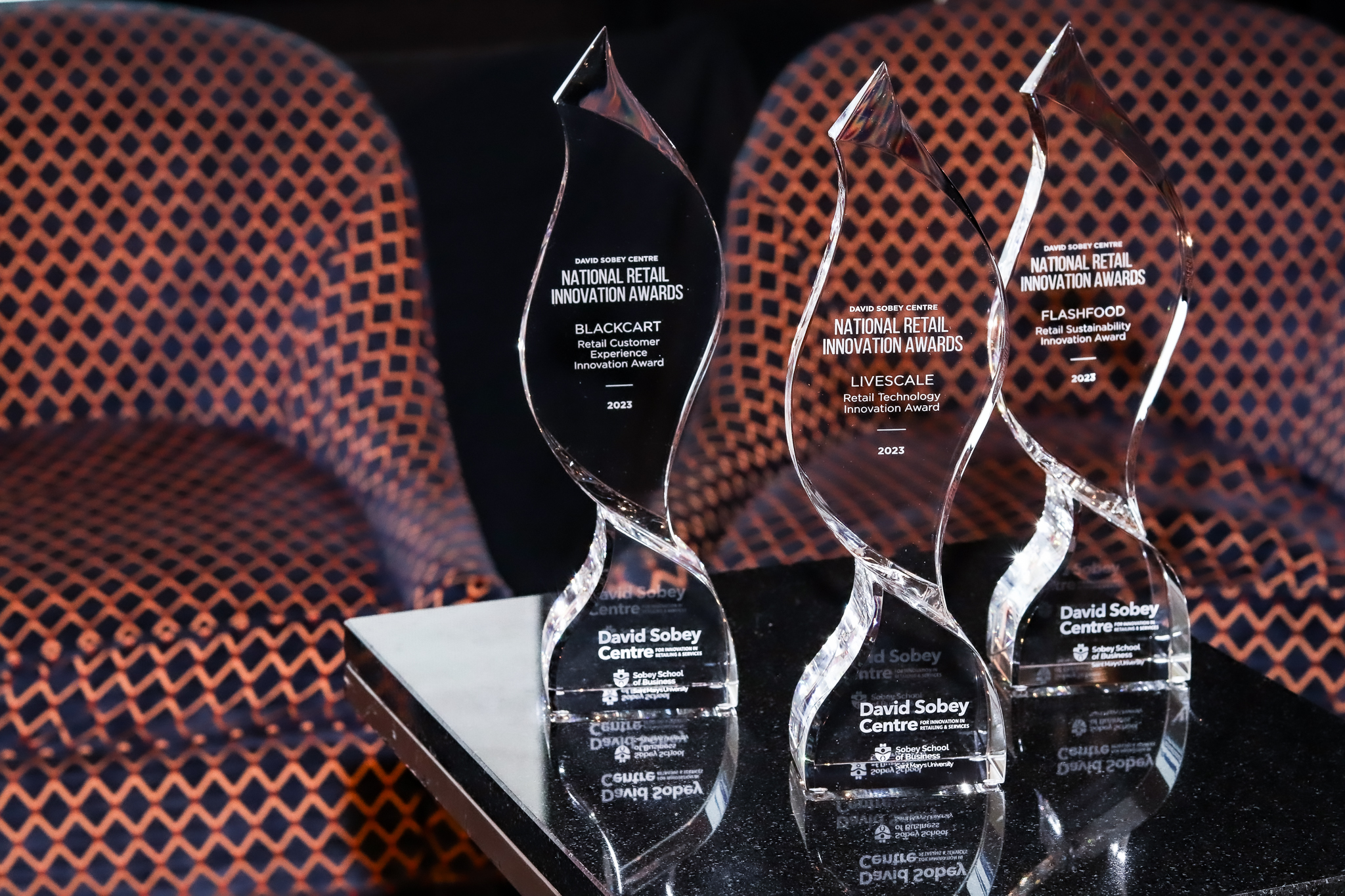 On April 6th, Livescale, among two more Canadian retail companies, was honoured to get the special award from the David Sobey Centre. We are more than flattered to be recognized for our efforts to expand relationships between retail and communities with our live shopping products and services.
About the Center and the Awards
The David Sobey Centre for Innovation in Retailing and Services is well-known for its retailing expertise. Its primary focus areas are Research, Innovation, and Education to support retail growth in Canada. The Center sponsors and supports innovations that bring better performance and open new opportunities for retailers.
"For a robust, competitive and successful Canadian retail sector, it is important for the industry to continue to innovate," said David Sobey Centre (DSC) Director Dr. Ramesh Venkat. "As a multidisciplinary research institute, we take pride in leading the way in supporting and championing innovation and new technologies to make further advancements in the sector."
The Awards were established in 2017 to support local enterprises with their initiatives to boost the retail sector and to admit their contribution to the Canadian market. The main idea is to encourage creative minds with their game-changing ideas and out-of-the-box approaches by supporting them with local recognition.
And the winners are...
Virgile Ollivier, Livescale founder
"As a Canadian company, we are thrilled to receive this award as a recognition of our efforts in supporting Canadian retailers to adopt and succeed in social commerce. It rewards our mission as a company and motivates us to continue to achieve our vision for the retail space, and to continue empowering retailers, merchants and brands." – Virgile Ollivier.
Livescale has been changing the online shopping experience since 2016, providing avant-garde software to empower direct communication between brands and their customers. Immersive interaction, integrated checkout, and live shopping strategy - they are all parts of the cutting-edge tech solution for livestream commerce today.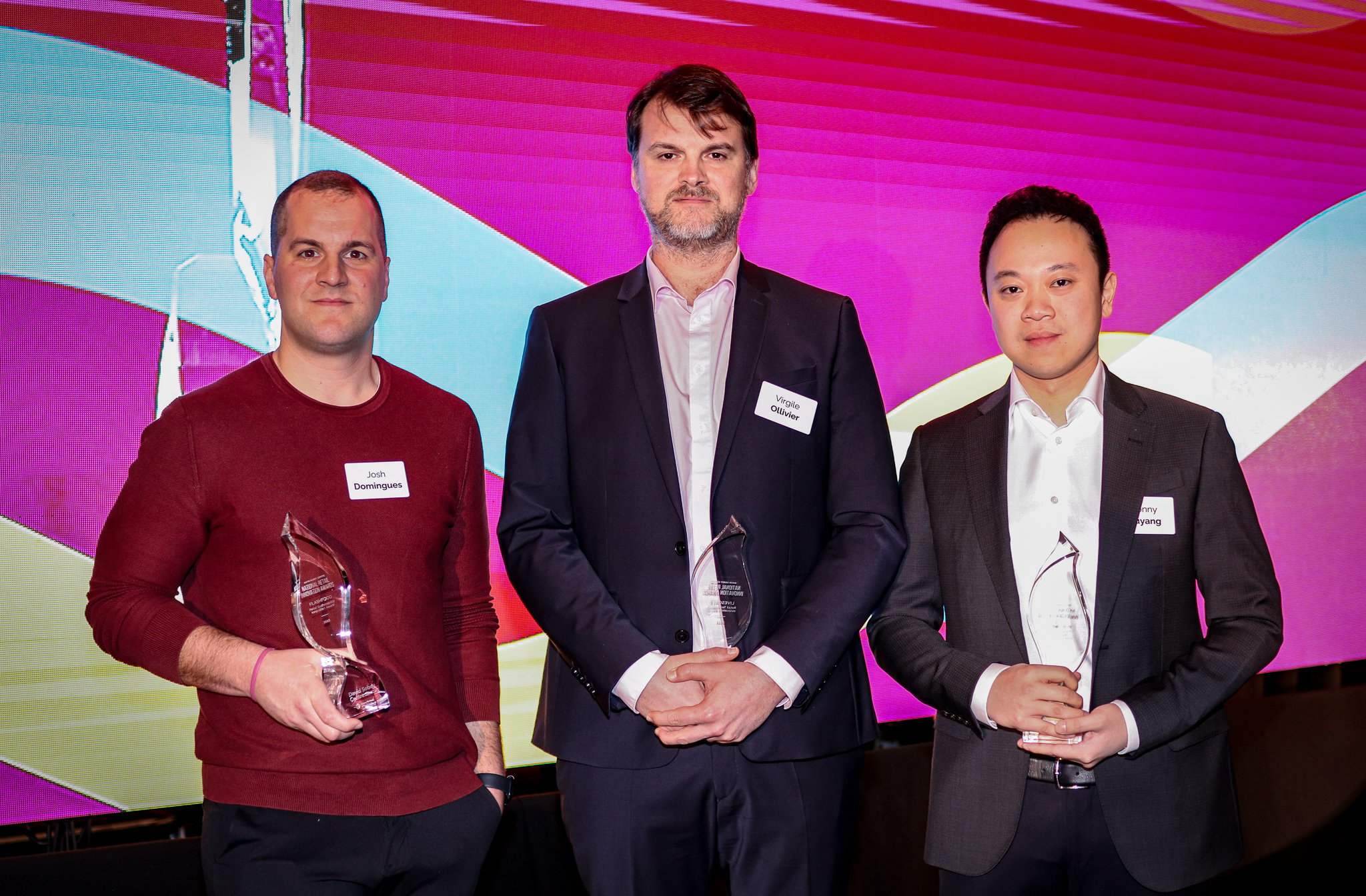 Donny Ouyang, Blackcart Founder
"No one sets out on the chaotic ride of building a startup just for the sake of winning awards, so this recognition means the world to us. It is a fantastic reminder of all the hard work that our team has invested in crafting impactful solutions for the retail industry." – Donny Ouyang, Blackcart Founder.
Blackcart is known for its try-before-you-buy solution that brings the in-store experience online and allows the customers to get everything they are interested in but play safe and pay only for the things they like. Also, the power of their fraud artificial intelligence tool provides a protected customer experience that helps increase sales.

Josh Domingues, Flashfood Founder
"This is great recognition for Flashfood, but we are nothing without our grocery partners who have given us an opportunity to make this incredible impact together." - Josh Domingues BComm'13, Flashfood Founder.
Flashfood is an innovative startup with the green idea of reducing the waste of food with upcoming best-before dates. The Flashfood team has already helped consumers to find discounted food at their locations and helped grocers to recover costs and reduce their carbon footprint.
From Livescale with love
The way retail evolves nowadays is a race where the prize is the customers' convenience. Step by step retail industry comes from the "buy and sell" practice to the more complex approach. Today, the perfect service is a wholesome product, an ecosystem containing an innovative idea, the overall purpose, and a contribution to the market or the community.
Keeping this in mind, here at Livescale, we are grateful for the recognition among our colleagues, the community, the clients and the consumers. This award is not just an award to us; it means we are heading in the right direction. We are delighted to have passionate people on our team who share the same values. Step by step, we will do our best not only to meet the expectations but exceed them.
We want to thank everyone who was by our side all the time. We appreciate those who supported us and who rooted for us. Our priceless award is to know that our idea touches someone's heart. Our ultimate goal is to reinvent social e-commerce and completely redefine the relationship between businesses and their customers.
With support like yours, we believe that everything is possible.
Thank you for the inspiration💛