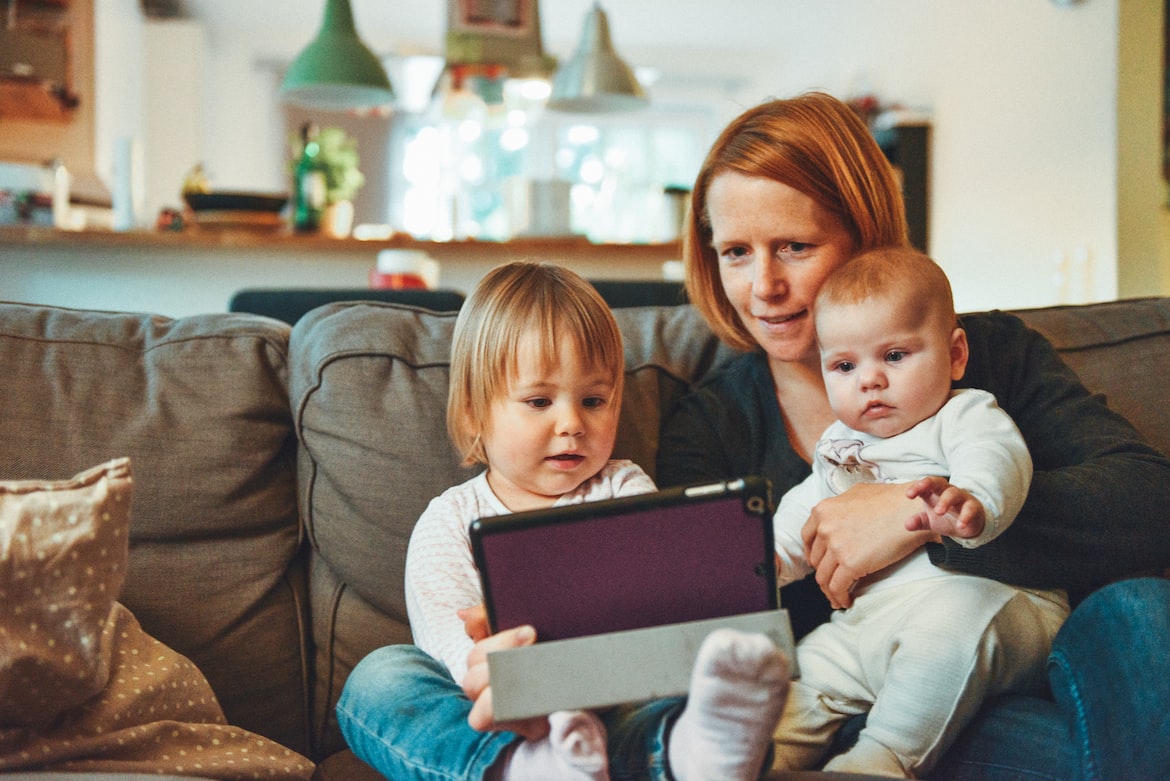 If you're a brand that knows a lot of your customers are moms or parents, this is a great opportunity to show your loyal customers some appreciation.
A message to your customers could be the following: We're doing a special Live Shopping show to show all the moms out there (or anyone with parent duties!) a little extra appreciation this Mother's Day! Use this special link to join our VIP Live Shopping show with special bundles, discounts and promo codes for ONE HOUR only, and only during this super special Mother's Day event.
This is a great time to show this specific group of customers some extra love and engage with them on a day they're feeling special. This could give great insight into the types of products moms or parents like to shop for when shopping for themselves and don't forget, they may be shopping for their parents too!
Do a "Mommy and Me" show (for children's brands)
If you're a kids brand, Mother's Day is a cool opportunity to run a show that's meant for children! With this "Mommy and me" concept, the host would be talking to the children watching and it's an interactive experience that parents and children can do together!
Here's what a message to your customers could look like: Want some great deals this Mother's Day AND some more time with your kids? Come to our "Mommy and Me" Live Shopping show, where you and your child can watch our show and pick some fun matching outfits together! Join us with this special link on Mother's Day at 5:30 PM EST. You won't want to miss it, we have lots of fun stuff planned for the kids, and great deals for parents too!
Approaching a show this way could be a great test of how parents' buying habits change when they're shopping with children. It's also just a fun way to involve your customer's children in Mother's Day and involve them in some easy decision-making.
Offer a special Mother's Day promo code
If you don't want to do a show that's Mother's Day themed, an easy way to still involve Mother's Day is to offer a simple promo code.
Here's an example of what your host can say during your Live Show: "Also, just to show a little extra love to the Moms and parents this Mother's Day, we decided to run a promo code during this show only! Use the code LOVEMOM15 when you checkout for 15% off your purchase today!"
This way, you may not need to do an intense marketing strategy around Mother's Day, especially if it doesn't work for your brand, but you can still highlight the holiday.
Do a "Bring your mom to shop" show (for adult brands)
Are you more of a teen/adult brand? If you sell clothing, makeup, skincare, jewelry or any other products that can be used by both parents and children, a "Bring your mom to shop" show is a great idea!
Here's an example of a message you can send to your customers: Hey everyone! This Mother's Day we're doing a special Live Shopping event where you can bring your mom to shop at our "Skincare Night in with Mom"! Our special guest is going to talk all about how to nourish the relationship between parent and child. Also, we'll have all sorts of cool bundles and deals for you and your mom to share, as well as tips on how to do your morning skincare routine together. Join us at 5 PM EST on Mother's Day at the link below and set a reminder on your calendar so you don't miss out!
This is a great way to bring more eyes to your show and create a fun environment for your audience to shop while spending time with their loved ones!
Run your show as a gift guide!
Holidays are a great time to plan your show as a gift guide and Mother's Day is no exception! A gift guide is a really fun and easy way to have your show easily planned out and to position your products as gifts.
Here's an example of what your host could say during your show: For today's show we'll be going through 5 products that are sure to put a smile on your mom's face! If you're not sure what to get your mom, or yourself, for Mother's Day – keep watching because we'll guide you through each product so you can find the perfect gift, at the perfect price point.
Gift guides are a win-win situation for both you (the brand) and your consumer. Gift guides can be worked into any kind of holiday, they help you plan your show and they're also easily consumable by an audience because they're organized. If you run your Live Shopping even as a gift guide and add a promo code or bundles, you'll be sure to convert some sales!
Use fun Mother's Day branding: "Skincare night in with mom", "Get moving with mom!"
Depending on what type of brand you have, there are endless opportunities to use Mother's Day branding in events you already have planned. For example, if you are a skincare brand and already have an event planned where you are featuring serums, you can easily re-brand the event as a "Self-care night with mom" or any type of event that has to do with taking care of yourself or taking time for yourself (both things parents often don't get to do!).
Here's an example of what one of those messages might look like: Hey skincare lovers! This one is for the moms out there (or any parent!). Tonight we're having an event just for you. Take this time to learn about how you can plan the most luxurious nighttime skincare routine and learn about our new products that would fit perfectly into that routine. Join us tonight by using the unique link below and come take some time off for you, for you deserve it.
What an easy way to show off your products but also make sure the event is geared towards those who need to take some time for themselves! (It's also a fun way to work in promo codes like TIMEFORME20 and fun wording that's on brand.)
Last-minute shoppers!
Last but certainly not least, there are bound to be some last-minute shoppers who didn't get around to buying anything for their loved ones this Mother's Day. That's okay – you can use this to your advantage and brand your show as a last-minute shopping solution.
Here's an example of a message to send to your customers:
Need a last-minute gift for your loved one this Mother's Day? We've got you covered! Join our show tonight and get your Mother's Day gifts in time for next week with your special free shopping code. You'll only be able to use this code during the show so DON'T miss out, get your mom or parent the perfect gift and they'll never know it was last minute! Join at the link below.
If you're going to do an event like this, you may want to ensure it's country-specific so that your products will arrive in time as promised. This is a great way to present your show as the solution to a problem and present your products at a time when your customer is looking for exactly what you're selling.