Shoptalk 2023: The Ultimate Retail Event for Live Shopping Providers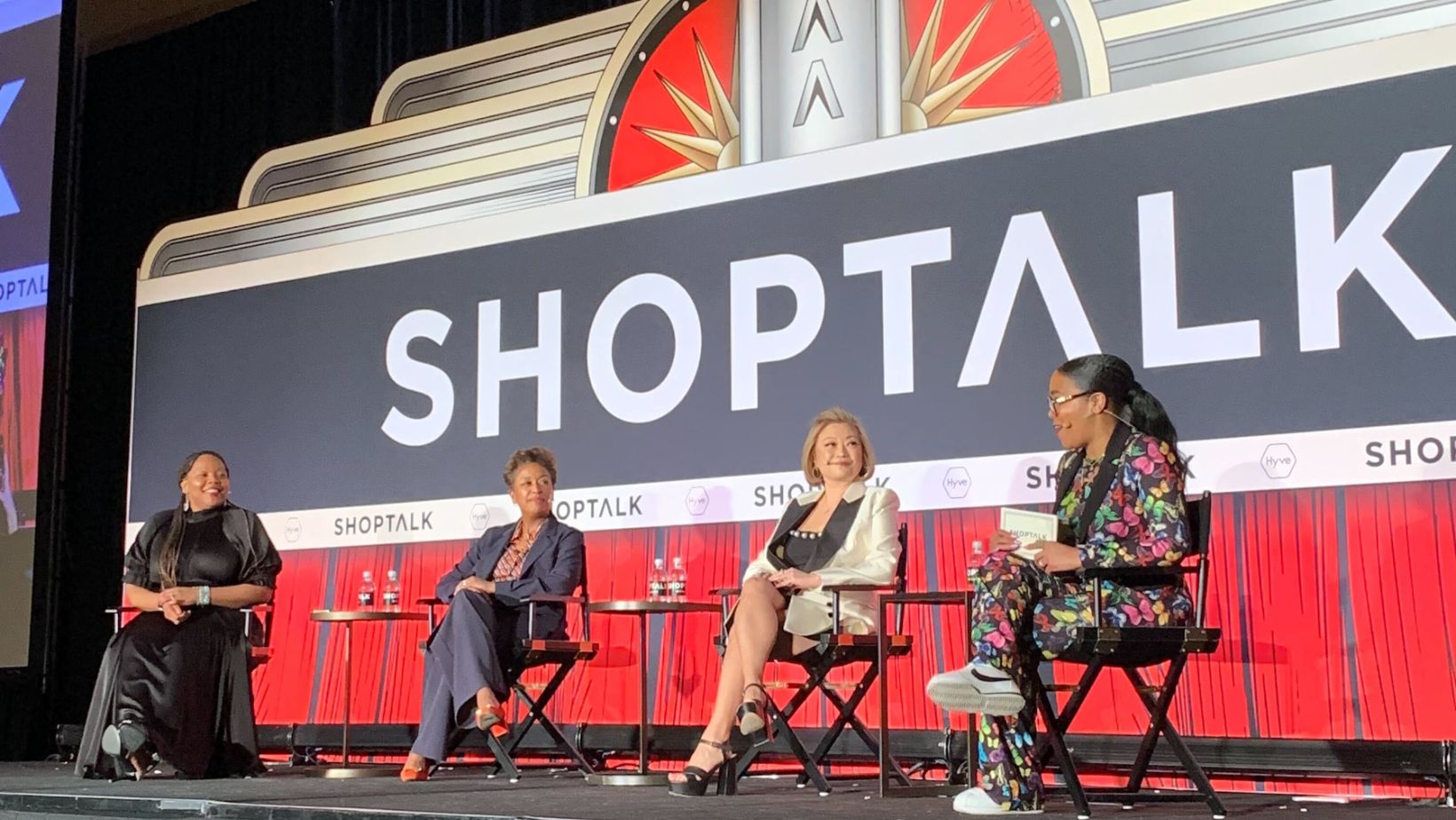 Shoptalk is the world's largest retail conference and one of the noteworthy events for everyone who works in Live Shopping commerce. It is a must-attend exhibition for retailers, brands, and technology providers, and there are solid reasons for that. So, it is your case if you want to stay up to date with the latest trends in the video shopping industry. The event always features keynote speeches, panel discussions, networking opportunities, and product demonstrations, and that is the point!
Aside from other facts, it was several days spent in Nevada, thousands of attendees, and CEOs of the top brands. Global trendsetters, business and marketing analysts, and new hi-tech solutions - so who doesn't want to be part of it?
What Were the Trends at Shoptalk 2023?

Shoptalk 2023 promised to be an exciting and informative event, and it met our expectations.

The digital retail industry is constantly evolving, and the event explored a variety of topics related to this space. Panellists discussed recent advances in online shopping, such as social shopping and the reinvention of mobile payments focused on customers' convenience.

Data analytics, AI/machine learning, and customer personalization were also the top subjects during the event. Better management and customer journey are also popular at Shoptalk discussions. This part of retail constantly evolves, so it is still at the top of the discussion list.

We reviewed the importance of providing customers with an omnichannel experience, and the rising popularity of voice-based technologies in retail. It was a terrific opportunity to gain insight into the current state of the online shopping experience, and how it is likely to shape its future.

"No matter the approach, social commerce is changing the way consumers browse and buy. The customer journey really is changing, and everyone must adapt to that," said Suzy Davidkhanian, the analyst of Insider Intelligence.

Retail and Artificial Intelligence
AI (Artificial Intelligence) is a major topic of discussion around the globe, and we must not overlook its impact on the retail industry. Artificial Intelligence is taking on a key role in businesses; this is how progress goes. Accept it and adjust your business, so that you can be in high demand. If we know how to manage AI, it can be beneficial for retail operations.

Live and Shoppable videos as New Tech
Shoptalk 2023 revealed the latest technological innovations and trends transforming the digital side of the retail industry. Video commerce and live shopping events increasingly take part in the overall sales strategy. E-commerce retailers and brands are striving to reach customers in innovative ways. They are using shoppable streaming to boost sales and customize buyer experiences.

Employee Retention
The fresh market loves using different digital platforms and software for amplified customer experience. The more brands train their employees with the new hi-tech solutions, the more efficient employees become. So that can be a solution if you look for a way to make them stay in the company.

Global Approach


Shoptalk 2023 featured global speakers and attendees, supplying the unique opportunity to learn about global

virtual live shopping

trends and perspectives. The event covered cross-border e-commerce, and cultural nuances like the difference in shopping patterns in China and North America.



Why Did the Livescale Team Attend Shoptalk 2023?
Shoptalk 2023 was the ultimate event for anyone who wanted to stay ahead of the curve in the interactive shopping industry. Here are some of the top reasons why we couldn't miss it:
High-Quality Networking
Shoptalk 2023 had a unique opportunity to network with other retailers, brands, and global technology providers. Connect with like-minded professionals! Share ideas and case studies! This is the right way to stand out and be a leader among competitors.
Learning
The event itself was a wrap of the previous year in digital retail. For us, it meant lessons to learn and trends to follow. The event featured multiple educational sessions and keynote speeches from industry experts. We learnt about the latest trends, strategies, and best practices for success in the live shopping retail industry.
Product Demonstrations
Shoptalk 2023 had an exhibition hall to discover the latest products and services from technology providers and other vendors. What a chance to see demos and get hands-on experience with the latest live streaming and live chat technologies!
Market Capacity
You can't even imagine how dynamic the video shopping market is nowadays: new products, solutions, and software are constantly launched. It's like being a kid in a candy store - we want to get everything we see, but it's easy to get lost in tons of new stuff, so we must pick only the best trends for customers' needs.
Evolving Brand
As an evolving brand, we seek ways to gauge our shoppable streaming platform and services. Why? Because we always put the performance of our clients first, it's true. We were proud to highlight the power of our live shopping software and learn about best practices for growth and improvement.
Pain Points
Every industry has its pain points, and it is normal. If we can predict issues during real-time shopping, we can support customers with the best solutions. This might be helpful tips and advice to ensure the virtual shopping event runs smoothly. It can also supply necessary resources to help participants make informed decisions.
Speed-dating sessions
That was a brand-new experience for all the Shoptalk attendees. Short meetings with all the prospects, partners, clients, and journalists to talk more about the platform and the services Livescale provides. That was legendary! The opportunity to learn in person customer needs and to build new partnerships and collaboration - that was truth-worthy!
"What leads to a successful business is having multiple ways to sell your product and finding the right partners to help you do it," said Davidkhanian. "That means using wholesale models, social commerce, or any other number of strategies to reach the maximum number of consumers."
Shoptalk 2023 was the ultimate case for anyone passionate about the live-streaming commerce industry. Whether you are a retailer, brand, or technology provider, you will find valuable insights, connections, and inspiration at the event. From the latest technology innovations to the hottest trends in customer experience, Shoptalk has something for everyone. So, mark your calendars and get ready for the next remarkable experience at Shoptalk 2024 in Chicago!