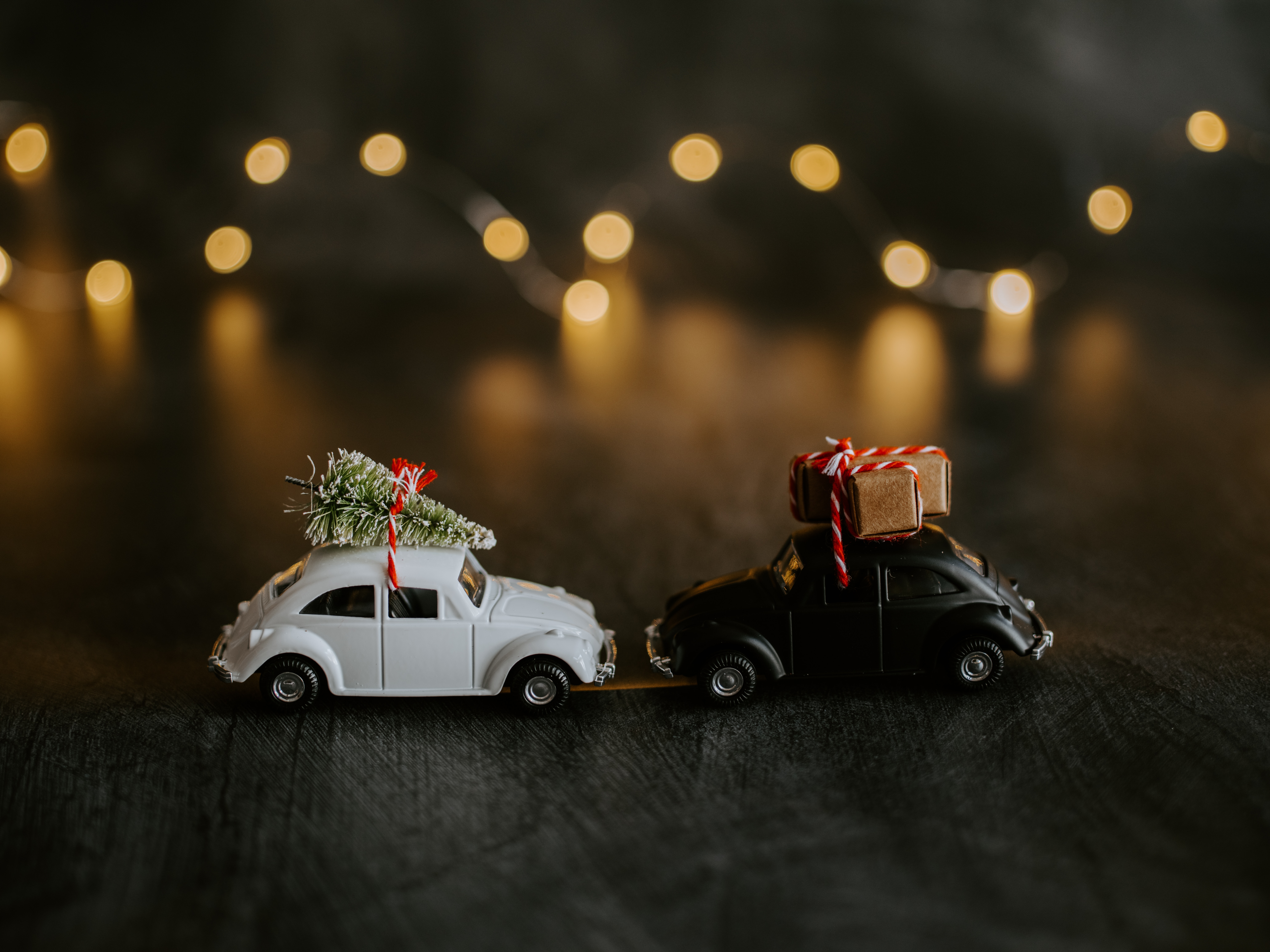 We have been running Live Shopping events for over six years, and every year we see clients making the same mistakes repeatedly. Although the tips and tricks for a successful Live Shopping event look clear, they are not this obvious. Here are some insights about upcoming e-commerce trends in 2023 in general, Holiday Season stats specifically, and some guiding recommendations from us on how to benefit from it.
Market capacity in terms of Global Sales
Let's start with global e-commerce sales that were 5.7 trillion USD in 2022 and are forecasted to reach up to 6.3 and 6.9 trillion USD in 2023 and 2024, respectively.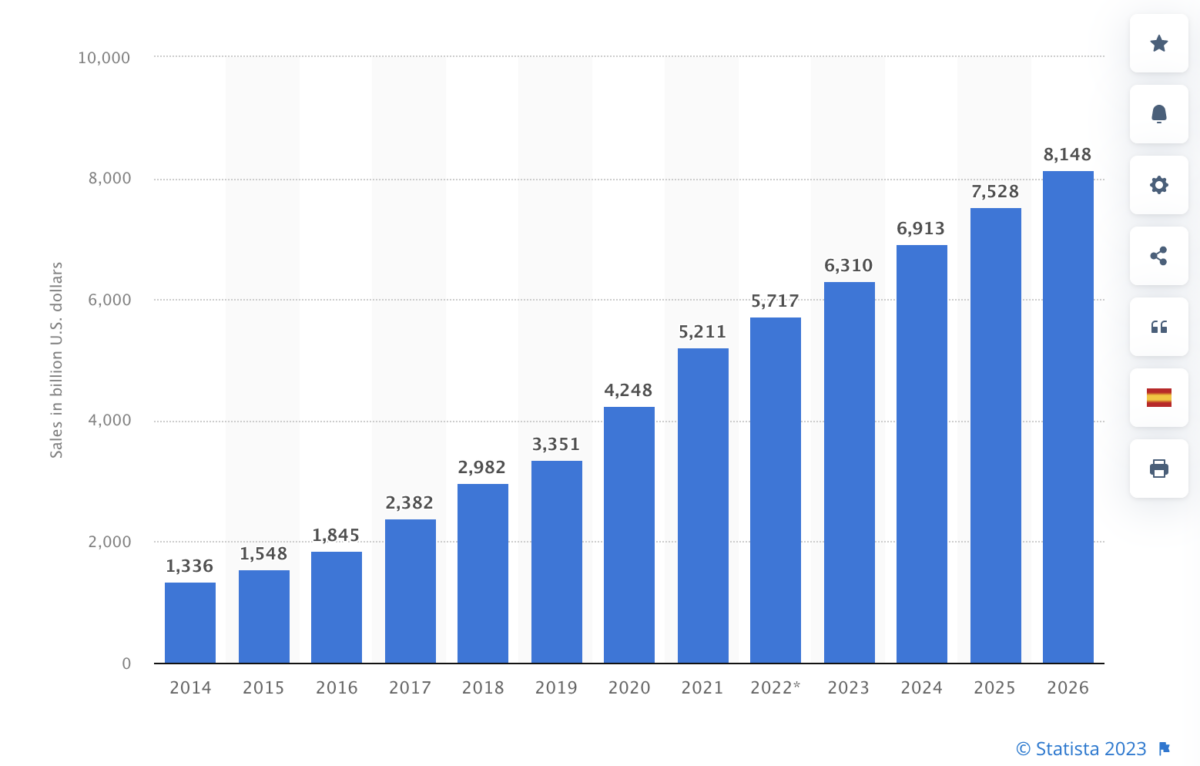 Source: Statista retail e-commerce sales worldwide from 2014-2026
Internet sales have played an increasingly significant role in retailing. In 2021, e-commerce accounted for 19 percent of retail sales worldwide, and now forecasts indicate that by 2026, the online segment will make up close to a quarter of total global retail sales.
Trending Industry
In 2022, fashion was the largest segment of the global e-commerce market, generating an estimated 980 billion U.S. dollars. By 2025, the Statista Digital Market Outlook forecasts that revenues from this segment will almost double to around 1.4 trillion dollars.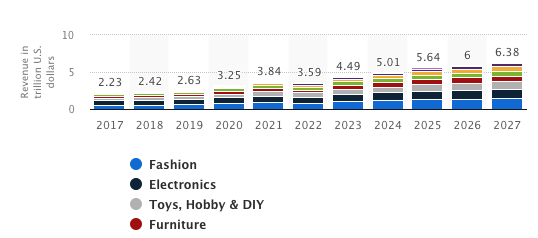 Source: Statista retail e-commerce revenue worldwide from 2017 to 2027, by segment (in trillion U.S. dollars)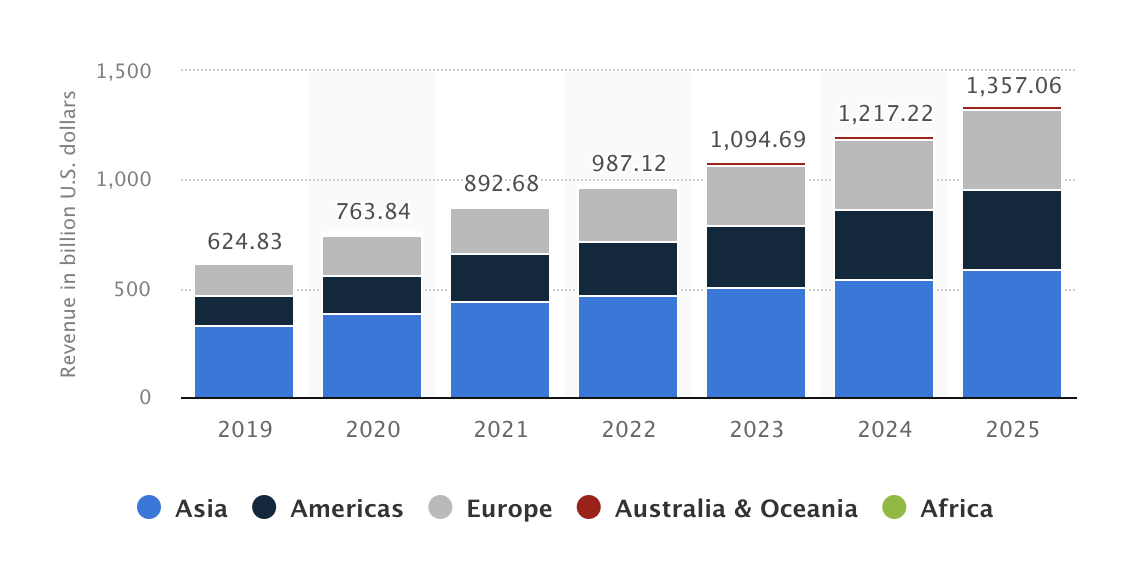 Source: Statista fashion retail e-commerce revenue worldwide from 2019-2025
Pros and Cons of Live Shopping
In a February 2022 survey, the ability to shop at any time was the most mentioned benefit of e-commerce among consumers worldwide. Almost half of the respondents preferred this channel because of its flexibility.
Better prices were the second main advantage of online shopping, with almost four in ten answers.
Also, the main benefits of livestream shopping globally were the possibility to access exclusive discounts and use them as inspiration and ideas.
Additionally, 31 percent of respondents said that this purchasing channel enabled them to shop smarter and make more informed buying decisions.
On the other hand, according to global consumers, the most important drawbacks of e-commerce are related to the product's physical properties or quality. Up to 46 percent of respondents in select countries worldwide thought e-commerce does not offer the opportunity to touch or feel the items, which is a disadvantage of shopping online. The second main obstacle to e-commerce from the buyer's point of view is the inability to ascertain the quality of a product before purchase.
Subscribe to Our Newsletter
Holiday Shopping Statistics
In September 2022, a survey on holiday shopping showed that 26% of online shoppers had scheduled their holiday shopping for early November of that year. Additionally, 26% reported starting their holiday shopping in August or earlier. (Source: Statista's research about preferred periods for holiday shopping)
As Accenture's consumer holiday research study stated, 44% of consumers start their holiday shopping earlier to ensure they can get what they need in time for the holidays.
As Adobe mentioned in their holiday shopping study in 2022, the holiday season led to online spending of $211.7 billion. The week before Christmas saw a peak of 7.0% of orders using the "buy now, pay later" option.
A survey about parents' holiday gift spending behaviour by Statista shows that 17% of the consumers stated they plan to spend more than $200 on holiday gifts per child during Christmas.
During the 2021 holiday season, loyalty programs were popular among consumers, as Deloitte states in an article. 81% of consumers decided to shop at specific brands because they were members of their loyalty programs.
Busiest holiday sales days research by Statista shows that Black Friday was the most popular sales day in 2022, with over 50% of American shoppers planning to buy gifts.
According to Adobe's research, hot holiday products during the 2022 holiday season were toys, games, electronics, and other products like air fryers, gift cards and so on.
Fashion and apparel continued to be the most popular gift category with 45% during the holiday season in 2022, followed by toys and games (35%) and beauty items (32%).
Groceries, food, and beverages were the fourth most popular gift category (30%), suggesting a preference for practical gifts or an expectation of more gatherings.
Gift cards and electronics were also popular, tying for the fifth spot (28%). (Source: Ipsos' holiday shopping research in 2022)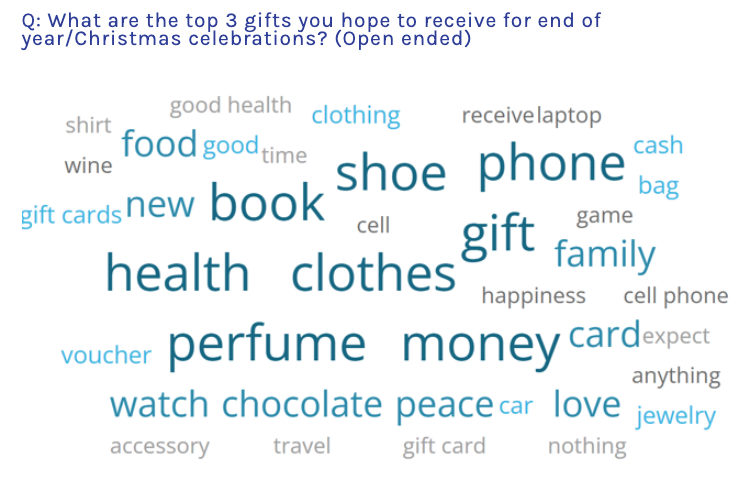 Source: Ipsos.Digital FastFacts qualitative survey launched on Nov 10th with nationally representative samples of ~10,000 respondents across 12 markets; open-ended analysis by Synthesio
Livescale Insights
As the shopping season is right around the corner, brands are trying to find the best way to predict consumer behaviour and fit their customers' needs. With growing trends around social commerce and Live Shopping, we can expect to see an overall increase in the adoption of digital sales channels to communicate brand values and reach new market segments. Overall, Live Shopping is the perfect solution to provide a sense of community, and a unique experience, all while keeping the customer at the center of it all.
With the market growing this fast, you cannot lose once you go out of your comfort zone and start experimenting with your Live Shopping events but do not try to copy others' experiences. We see way too often how small businesses try to copy world brands' approach, but it does not pay off as much as it could if they used their unique strategy. What works for big enterprises may not necessarily work in the same way for you. Being a small business has lots of opportunities and gives you the flexibility the big guys lack: your strength is to adapt, customize your product or adjust your services for specific customer's needs. The worst you can do at this point is to copycat some other business instead of being you.
Build your strategy keeping in mind that fashion always makes up 1/5 or 1/7 of the global revenue, and the point is to present your product in such a way that customers have the feeling they saw it live. The popularity of fashion Live Shopping streams gives you the chance to get your piece of the worldwide revenue cake. Also, knowing the weak spots of e-commerce in general and the most pregnable points for customers before deciding to make a purchase, you can easily anticipate and overcome the issues before they even appear.
"Brand awareness creates a community that generates word of mouth buzz, 'I love this product, and I know you will too.' Your community knows what their friends and family like. Your audience becomes a pipeline to your most relevant customer at the exact moment their friends and family need your product. That is the power of brand awareness."

Akeeme Hogg
Social Media and Email Marketing Lead, ServiceMaster Brands
Resources: